History
History of Cumann na mBunscol, Cill Mhantáin
The first board was formed on 22nd June 1976 of the North Wicklow National Primary Schools.  Present at that meeting were G. O'Sullivan, M. Nevin, Bro. Fox (all Greystones C.B.S.), P. Daye (Kilmac), P. Ryle (Kilcoole), A. Hall (Roundwood), L. Wyer (St. Peter's) and F. Callinan (Newtown).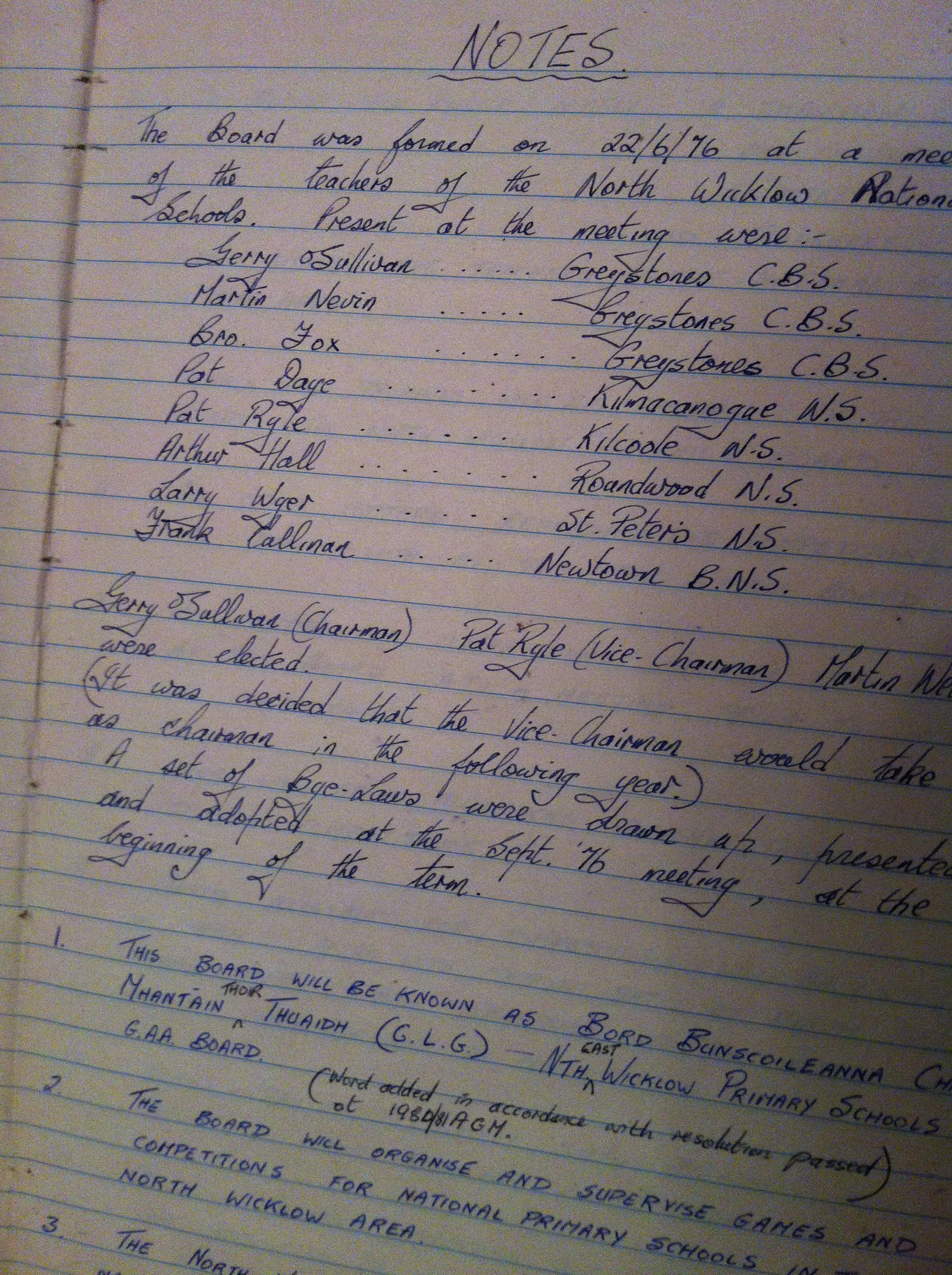 G. O'Sullivan was elected Chairman, P. Ryle as Vice-chairman and M. Nevin as Secretary.  It was decided that the vice-chairman would take over as chairman the following year.  A set of bye-laws were drawn up, presented and adopted at the September 1976 meeting.
Cumann na mBunscol activities in Co. Wicklow thrived under the involvement of many teachers over the years.  It is this due to this hard work and enthusiasm  that gaelic games continue to thrive in our primary schools today.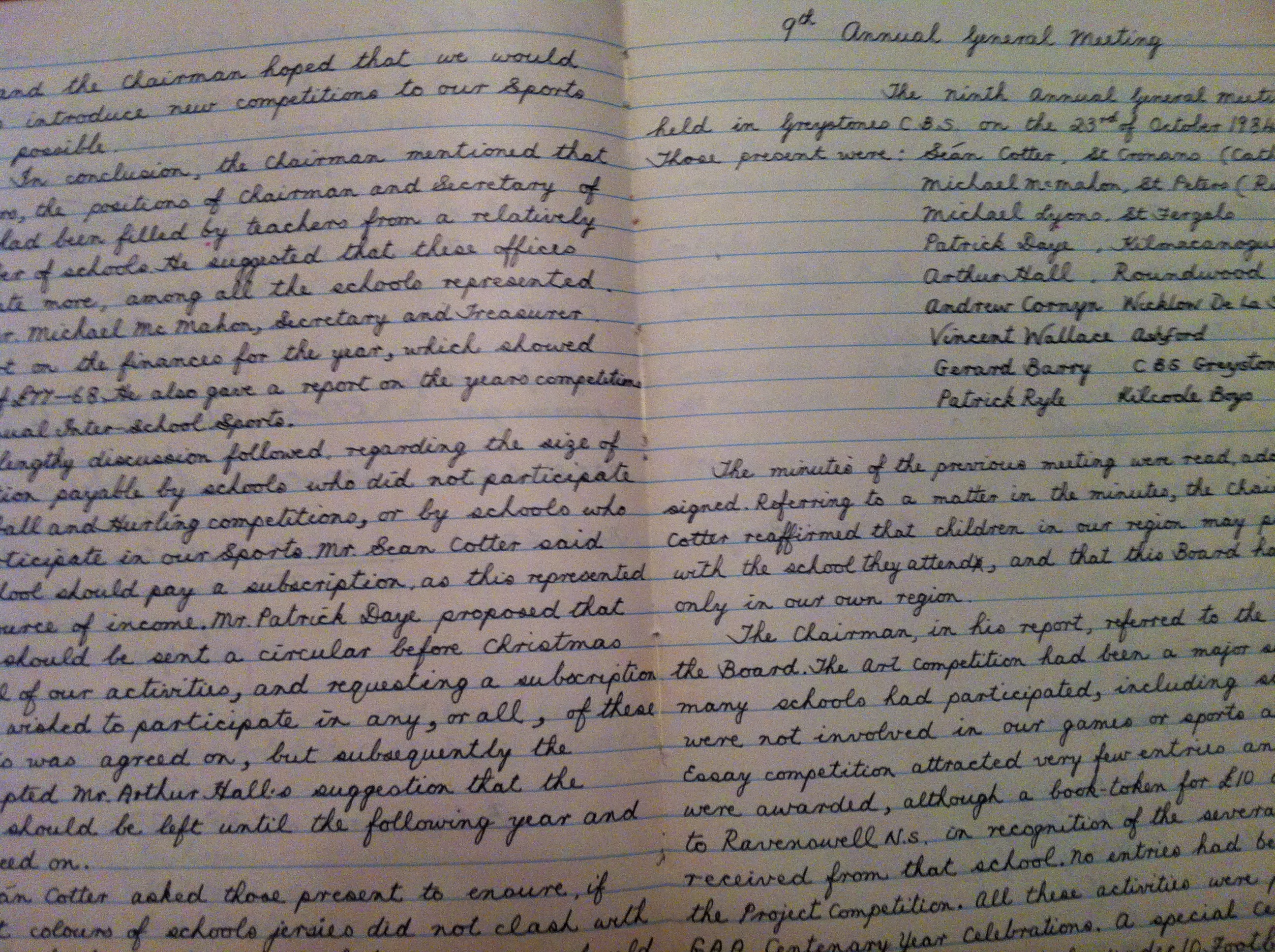 Trophies 
Murphy Cup – Presented by Ciaran Murphy, T.D., via St. Kevin's Club, Bray for Urban Schools Competition
Coughlan Cup – Presented by Mr. Ned Coughlan, Kilcoole for Rural Schools Competition
Primary Schools Cup – Paid for from surplus sports funds from North Wicklow schools for schools football champions
Byrne Perpetual Trophy – Presented by Mr. Pat Doyle, Kilcoole for Under 11 Football
Under 12 Hurling Cup and Football Cup – Property of North Wicklow Juvenile Board for North Division Under 12 Champions
Autumn League Trophy – old North Wicklow Juvenile League Cup for Under 12 Football League